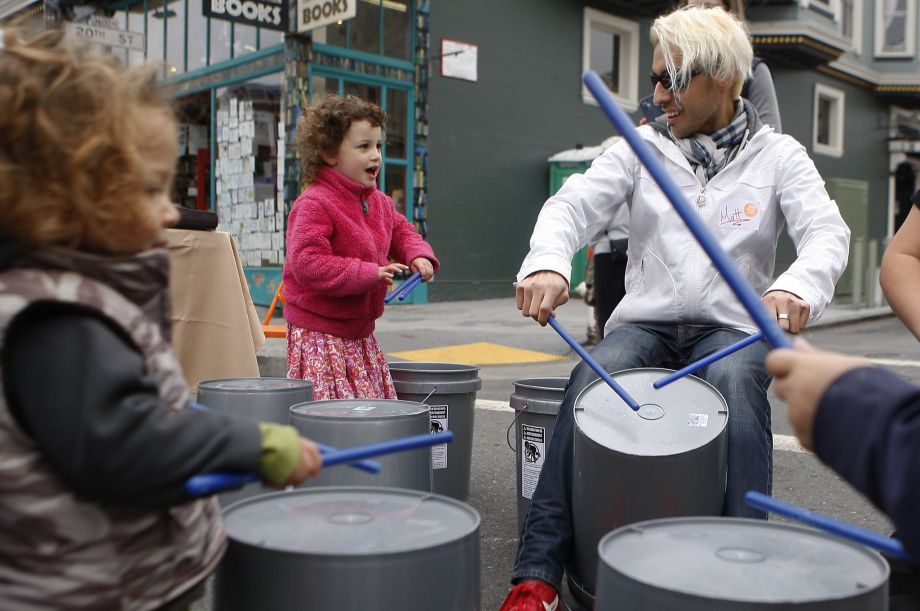 Sunday Streets 2016 Kicks Off in the Mission!
This Sunday, April 10th, is the kickoff of Sunday Streets in the Mission! (What's Sunday Streets? Read more info about it here.) Little Mission Studio is excited to be participating again this year and will have a booth set up with lots of fun and free activities for kids and adults, including:
Free Mini Lessons
Instrument Petting Zoo
Bucket Drumming Station
Music Note Coloring
Live Performances by our Faculty
It's a really fun day and a great way for us to be out in our community spreading the joy of music making!
Come stop by and say hello!
We'll be there from 11 AM – 4 PM on Valencia Street just north of 22nd Street.
Want to volunteer to help out that day?
We'll need help with:
Set Up & Tear Down
Coordinating/Supervising our 'Instrument Petting Zoo' & Bucket Drumming Stations
Passing Out Info About the School
Volunteers who work at least 1 hour will receive their choice of either a stylish Little Mission Studio Tote Bag or Little Mission Studio Notebook as a Thank You Gift! (While supplies last.)
Sign-Up for a Volunteer Time Slot Here
See you all there!