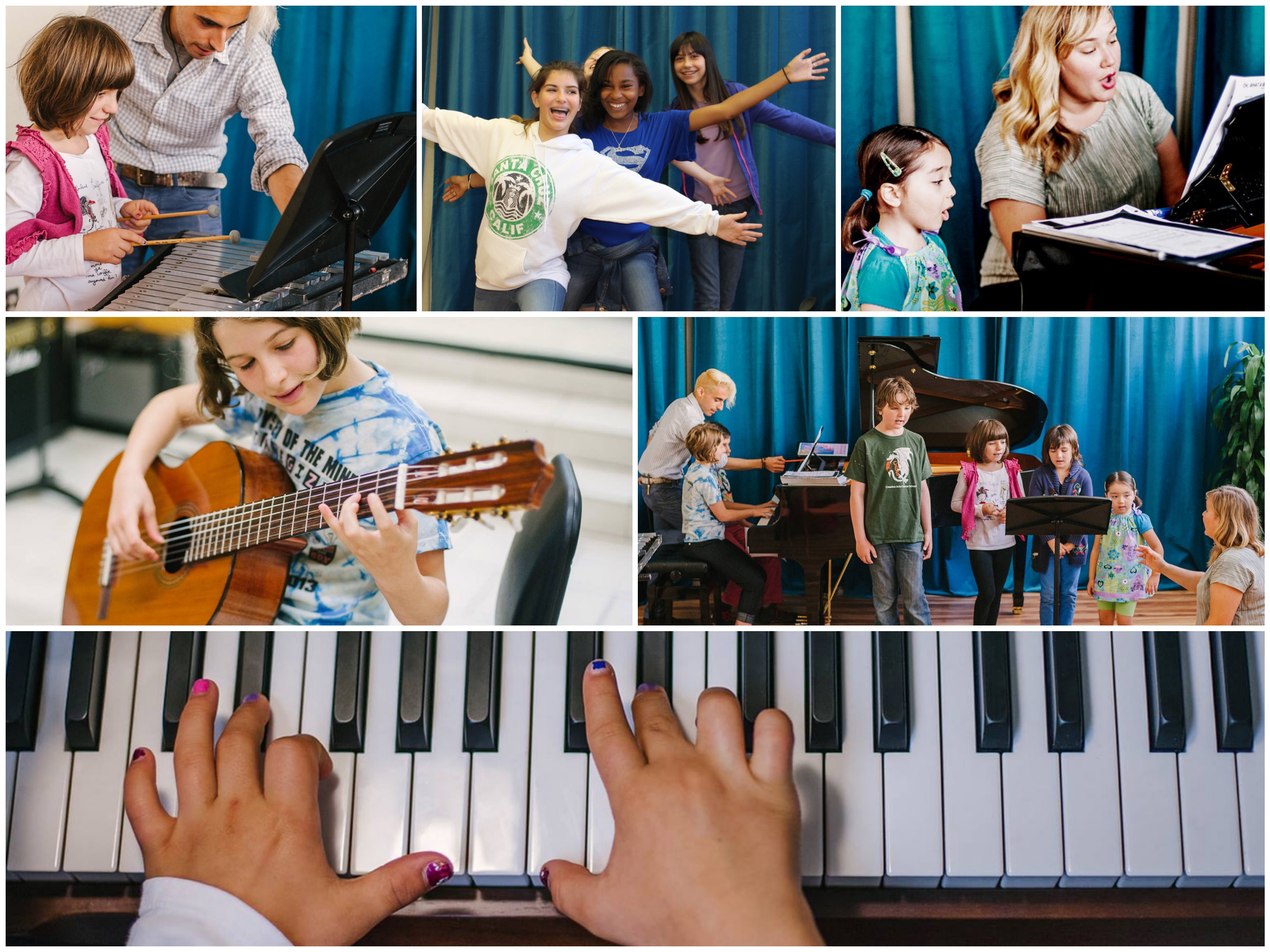 Little Mission Studio offers FREE outreach performances to schools in San Francisco! Contact us to learn more about coordinating an outreach performance for your school.
---
What's an outreach performance?
Little Mission Studio will coordinate with your school to bring an exciting and engaging musical performance to your students. We can customize our performance to the age group and format that best suits your school. We'll bring our talented faculty to play a few pieces of solo and chamber music in varying styles and genres. Students will then have the opportunity to ask questions about the music, about being a professional musician, and about the instruments they've just heard.
We also often include interactive aspects to our presentations including: teaching a short piece of music, collaborating on a group composition, or incorporating improvisation or movement.
For schools with choral or instrumental ensembles, we can incorporate more hands on musical coaching, rehearsal, or masterclass with your students.
Why do we offer this?
We feel it's really important for children to hear live music! Often times, it's difficult to get the family all out to a concert or performance, so we try to bring the music into the school! How can a child be inspired to play the violin if they've never heard one? Why would a child want to start saxophone lessons if they've never seen one? We feel that exposure to music and instruments of all styles will help inspire a lifelong love and appreciation for music.
Also, our faculty are all professional musicians, active performers, and passionate educators, and we want to share our love of music with everyone we can. We're all in the business of sharing music for a living and we couldn't be more lucky!
How do I coordinate a performance for my school?
Have your school's administrator or extracurricular coordinator contact us at info@littlemissionstudio.com and we'll coordinate an outreach performance with them.
We currently have the resources to offer a limited number of outreach performances per school year, so outreach requests will be handled on a first-come, first-served basis.